Podcast: Play in new window | Download | Embed
Part 1:

 Guest Dr. Daniel Crosby in a new #KeyPointPodcast series discusses truths behind individual happiness

HR Latte, episode 93

Series: The Pursuit of Happiness
In a follow up to his recent post, "Can Money Buy Happiness? Sort of." Dr. Daniel Crosby, Ph.D. explores the ideas of how we pursue, find, and hang on to happiness. And, interestingly enough, money can have a factor. In this series, Dr. Crosby and Rayanne will break down how genetics can impact this individual pursuit.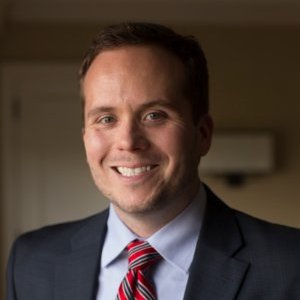 Dr. Crosby is the author of The Laws of Wealth: Psychology and the Secret to Investing Success, additionally, he is the founder of Nocturne Capitol, an investment management firm whose approach is rooted in the science of behavioral finance.
Join us in the new series, as we look beyond what we've always thought about the truth of happiness. Rayanne recently published a post, The Pursuit of Happiness: Like a room Without a Roof, which ties in nicely with this series: "Life goes whizzing by so quickly that we can't even see the joy we have found or slow down enough to embrace it and feel the difference between happiness and a droning existence or what we think we should be doing, how we think we should be feeling — what the world or our world expects of us."
Discussion Points for this episode:
Actually Pursuing Happiness
What DNA has to do with it?
The Journey vs. Destination
Are some people destined to be unhappy? The genetic factors = what is out of control
The set point for Joy
How Choices Impact Happiness
Series
Part 1, The Pursuit of Happiness
Part 2, The Pursuit of Happiness
Part 3, The Pursuit of Happiness
On Twitter
@DanielCrosby
@Ray_anne
@HRLatte
and @intrepid_NOW
*Click here for past Episodes 1-66
HR

Latte

 is made possible by:
Dovetail Software delivers web-based solutions & help desk programs that enable organizations to reduce administrative & support costs, diagnose & resolve complex business problems, and increase efficiency, while improving support.
Rayanne loves hosting talk radio and continues to hone this craft in every way possible by creating and hosting several educational and promotional radio shows, hosting & moderating webinars and podcasts, as well as a featured host on intrepid.media.
For more information about how you can use online radio or podcasting to educate your target audience or customer, compliment your marketing efforts, and grow your brand recognition, feel free to message Rayanne on Twitter, LinkedIn, or via email at rayanne@intrepid.media.

Latest posts by Rayanne Krueger (see all)