Podcast: Play in new window | Download | Embed
GDPR and its Impact on Human Resources

HR Latte, episode 116
General Data Protection Regulation – GOAL: One single privacy law for the EU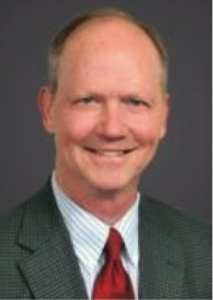 HR Latte Expert Guest: Grant D. Petersen is a Shareholder at Ogletree Deakins based in Tampa, Florida.
Mr. Petersen Represents and Counsels Employers of:
U.S. and International Labor and Employment Laws
U.S. and Global Data Privacy and Data Protection Laws
Foreign Corrupt Practices Act and other international anti-corruption laws.
Founder of Ogletree Deakins' Data Privacy Practice Group
Co-Founder of Ogletree Deakins' International Practice Group.
Additionally, Mr. Petersen advises clients regarding the impact of global data privacy laws in the workplace, the complexities of international transfers of human resources data, and practical steps for compliance with the upcoming General Data Protection Regulation. He speaks and writes
Grant D. Petersen and Rayanne discuss the impact of the looming GDPR compliance date of May 25, 2018. Tune in for specific details to benefit those in HR who must achieve HR data security compliance.
"Is GDPR compliance for HR Data difficult to achieve? The answer is Yes. Companies will need to tailor their compliance to each EU country where they have a presence." – Grant D. Petersen
Discussion: What HR Needs to Know about GDPR
Most important thing to know
Knowing where to start
How will GDPR impact HR?
Who does it impact?
Why does is matter
Accountability and Security
How to get more help or information

On Twitter
@Ogletree
@Ray_anne
@HRLatte
and
@Dovetail
*Click here for past Episodes 1-66
HRLatte is made possible by:
Dovetail Software delivers web-based solutions & help desk programs that enable organizations to reduce administrative & support costs, diagnose & resolve complex business problems, and increase efficiency, while improving support.
Rayanne loves hosting talk radio and hones this craft in every way possible by creating and hosting several educational and promotional podcasts, hosting & moderating webinars, as well as a featured host on intrepid.media.
*For more information about how you can use online radio or podcasting to educate your target audience or customer, compliment your marketing efforts, and grow your brand recognition, feel free to message Rayanne on Twitter, LinkedIn, or via email at rayanne@intrepid.media.

Latest posts by Rayanne Krueger (see all)