Podcast: Play in new window | Download | Embed
HR Tech Pre-Conference CHATS:

 Guest Jeanne Achille joins Rayanne for this #KeyPointPodcast 

HR Latte, episode 98

Series: Pre-HR Tech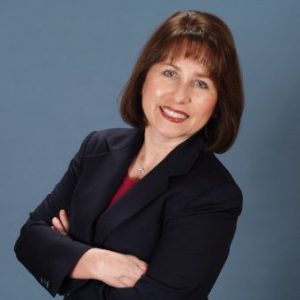 Jeanne Achille, Founder and CEO of The Devon Group, joined Rayanne on this special edition of HR Latte, a pre-conference conversation for HR Tech.  Jeanne has managed the PR and analyst briefings for many years — doing pre-show publicity and onsite press operations.
"When you were a kid, did you say, 'I wanna go into HR Tech…' It has been a terrific journey. Part of it has been proactive, but some of it certainly has been reactive." – Jeanne Achille
Women in HR Technology
Check out the pre-conference session at HR Tech: Women in HR Technology of which Jeanne is a part. You won't want to miss this first-of-its-kind Event to Highlight the CHROs and Business Leaders Breaking New Ground for Women in Technology Leadership.
"In the traditionally male-dominated technology industry, there are many successful women leaders introducing new ideas, developing transformative solutions and leading their companies to success," said HR Tech Conference co-chair, Steve Boese. "We are proud to hold this long overdue 'Women in HR Technology' event, which will not only showcase more than 15 of the most successful women changing the industry, but also provide new insights for how other women can create their own professional roadmaps."
More about the services provided by The Devon Group: founded in 1994 by CEO Jeanne Achille, The Devon Group designs and delivers measurable awareness and sales acceleration public relations programs that enable organizations to build credibility for products, services and ventures, generate qualified sales leads, and stake claims to new markets.
Discussion Points for this episode:
The Devon Group
Vendor Briefings with Analysts
What is a Vendor Briefing?
The Continual Prep required for Conference Success
Surprises/Antics in the HR Tech Briefing Room
Advice for Conference: Plan Ahead!
On Twitter
@JeanneAchille
@Ray_anne
and @HRLatte
*Click here for past Episodes 1-66
HR

Latte

 is made possible by:
Dovetail Software delivers web-based solutions & help desk programs that enable organizations to reduce administrative & support costs, diagnose & resolve complex business problems, and increase efficiency, while improving support.
Rayanne loves hosting talk radio and continues to hone this craft in every way possible by creating and hosting several educational and promotional radio shows, hosting & moderating webinars and podcasts, as well as a featured host on intrepid.media.
For more information about how you can use online radio or podcasting to educate your target audience or customer, compliment your marketing efforts, and grow your brand recognition, feel free to message Rayanne on Twitter, LinkedIn, or via email at rayanne@intrepid.media.

Latest posts by Rayanne Thorn (see all)
[ssba]