Podcast: Play in new window | Download | Embed
CEO Stephen Lynn, "We think about data security all day long."
Stephen Lynn, Chief Executive Officer – Dovetail Software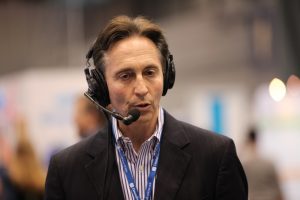 "We (at Dovetail) have people who live and breathe thinking about security. What we do at the core is storing, transmitting customer / employee data. So that is what we have to live and breathe and think about." – Stephen Lynn
Check out this great interview and learn what's on Stephen's mind:
Cloud-based Software Security
Wellness: a big part of Employee Engagement
The heart of HR technology is still the people
Why Dovetail? The Dovetail Culture
Are the employes at the the tech vendor you are speaking with happy?
Proving Company Culture – Technology will not fix a bad culture
Stephen writes about Why "Happy Employees" Leads to a Successful Software Vendor Relationship
On Twitter: @SNLynn
On Employee Happiness: "What drives development of HR software. The heart of it is still people. Most CEOs will tell you that their biggest assets are their people. But do they walk the talk – do their actions follow their words? You will find lots of companies, CEOs, and senior management who will talk about the wellness or the importance of their people or the happiness of their people. But how many actually concentrate or focus on that – and what is the impact of that? ." – Stephen Lynn
**For more interviews from our live #HRTechConf coverage, click here. Our goal is to bring you the brightest and most talented individuals in HR and those who develop, market & sell  technologies which benefit and support HR processes & practices.

Latest posts by Rayanne Krueger (see all)