Podcast: Play in new window | Download | Embed
Joined in studio today by Mark Youngblood, the founder and CEO of Inner Mastery Inc., and author of Dear Human, Master Your Emotions.
Discussion guide for our conversation with Mark Youngblood: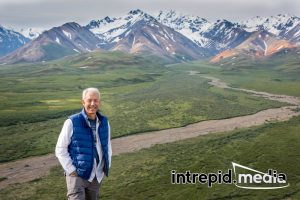 1. Understanding your emotional triggers.
2. Do you have an emotional vision?
3. Negative voices and negative emotions.
4. Understanding the roles of your conscious "Pilot" and sub-conscious "Autopilot."
5. How to manage your emotional reactions in a healthy way.
6. How creating your reality can give you the power to create the life you want.
7. Separating fact from fiction about your emotions.
You can find Mark Youngblood's book below:
About Mark Youngblood:
Mark is a lifelong student, and is a teacher and facilitator of Inner Mastery. His life purpose is to elevate human consciousness and promote spiritual growth, individually and collectively. He founded his company, Inner Mastery, Inc., 20+ years ago to promote personal and organizational transformation. His outreach presently includes executive coaching with top management, the Inner Mastery Community, Dear Human series of books, public speaking, and special workshops.
Mark is a Master Practitioner and Trainer of Neuro-Linguistic Programming who has read, studied, and practiced extensively in the art and science of personal transformation and spiritual growth for nearly two decades. His previous books are Eating the Chocolate Elephant: Take Charge of Change, and Life at the Edge of Chaos: Creating the Quantum Organization.
Mark is a proud father and stepfather and is married to his high school sweetheart after 30 years apart. He loves to travel and is an avid fine art photographer.
###






Founder and Editor-In-Chief of intrepid.MEDIA, Todd Schnick is a media + business strategist and talk show host + producer. He is a former marketing strategist, national political operative, and lobbyist. Todd has published five books, writes a business + lifestyle column, is a distance runner, and lives in Chicago with his wife Stephanie + family.

Latest posts by Todd Schnick (see all)