Podcast: Play in new window | Download | Embed
Joined in studio today by Dr. Jody Foster, Clinical Professor of Psychiatry at the University of Pennsylvania, and author of The Schmuck In My Office: How To Deal Effectively With Difficult People At Work.
Discussion guide from our conversation with Dr. Jody Foster: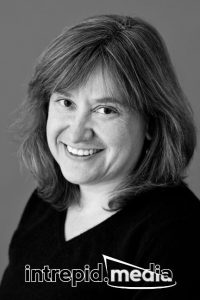 1. Tips for identifying difficult and disruptive behavior at work.
2. Why she believes people in general lack inherent malicious intent and don't set out to be disruptive…yet are anyway.
3. Strategies for interactions and tips for interventions when dealing with the office "schmuck."
4. Call out what you see, when you see or feel it: why early action is key when dealing with disruptive workplace behavior.
5. What to do if your boss turns out to be a "schmuck."
6. Detailing characteristics of the difficult workplace personalities including Narcissus, the Venus Flytrap, the Bean Counter, the Robot and more!
7. And most importantly, if you cannot identify the schmuck in your office, YOU'RE THE SCHMUCK!
Find Jody Foster's book below:
About Dr. Jody Foster:
JODY J. FOSTER, MD, MBA is a Clinical Professor of Psychiatry in the Perelman School of Medicine at the University of Pennsylvania, Vice Chair of Clinical Operations for the Department of Psychiatry in the University of Pennsylvania Health System, and Chair of the Department of Psychiatry at Pennsylvania Hospital. Her clinical practice includes general psychiatry, with a special emphasis on treating acute inpatients, psychopharmacology, and corporate development that provides support and evaluation services to executives.
Dr. Foster completed both a residency and a chief residency in psychiatry and a fellowship in clinical psychopharmacology and mood disorders at The Institute of Pennsylvania Hospital. She also attained her masters of business administration, with a concentration in finance, from the Wharton School, University of Pennsylvania. Dr. Foster serves as the Executive Medical Director of Penn Behavioral Health Corporate Services and leads the Professionalism Committees at the member hospitals of the University of Pennsylvania Health System. She manages the Professionalism Program at Penn Medicine, a publicly offered consultation service, as the Executive Clinical Director.
Dr. Foster is a noted educator and has received numerous awards for clinical excellence and teaching at the University of Pennsylvania. She was elected to Penn Medicine's inaugural class of the Academy of Master Clinicians and has been named a "Top Doc" by Philadelphia Magazine.
###






Founder and Editor-In-Chief of intrepid.MEDIA, Todd Schnick is a media + business strategist and talk show host + producer. He is a former marketing strategist, national political operative, and lobbyist. Todd has published five books, writes a business + lifestyle column, is a distance runner, and lives in Chicago with his wife Stephanie + family.

Latest posts by Todd Schnick (see all)