Podcast: Play in new window | Download | Embed
Joined in studio today by Bob Glazer, Founder and Managing Director of Acceleration Parters, Founder and Chairman of BrandCycle, and author of Performance Partnerships: The Checkered Past, Changing Present and Exciting Future of Affiliate Marketing.
Discussion guide from our conversation with Bob Glazer: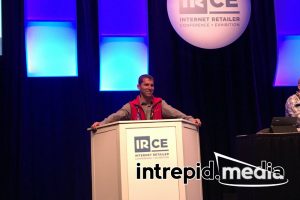 1. A brief history of affiliate marketing: from the "wild west" inception of the industry to where we are today and how we got there.
2. His predictions for the future of affiliate marketing: what can we expect in the next 10 years?
3. Performance Partnerships™: what this is and how it differs from traditional affiliate marketing.
4. The critical rise and importance of the demand for transparency between brands and their affiliates.
5. The "Uberization" of marketing: what this means and what we can learn from brands like Uber and Airbnb, who are setting up their own in-house marketplaces for marketing partners.
6. The Fake News epidemic: an inside look at this "underbelly" of affiliate marketing and what marketing leaders need to know to make sure they aren't hurting their brand's reputation.
About Bob Glazer:
Robert Glazer is the founder and Managing Director of Acceleration Partners, and the founder and Chairman of BrandCycle. He is a serial entrepreneur with an exceptional track record and passion for growing revenue and profits for B2C-based companies. In demand by top brands and investment firms, he has extensive experience in the consumer, e-commerce, retail, online marketing, and ad-tech industries—partnering with brands such as adidas, ModCloth, Reebok, Target, Tiny Prints, Gymboree, eBay and Warby Parker.
Glazer is a regular contributor to numerous outlets, writing about performance marketing, strategy, and culture. He is the recipient of the Boston Business Journal "40 under 40" award, a two time SmartCEO Boston Future 50 award winner, and a finalist for the E&Y Entrepreneur of the Year in New England, among other accolades. A sought-after speaker, Glazer presents to global audiences, and serves as an advisor to high-growth businesses.
Glazer strongly believes in giving back. He serves on the Board of Directors for BUILD Boston, is a global leader in Entrepreneur's Organization (EO) and founded The Fifth Night charitable event (www.fifthnight.org). He's previously served on the boards of the Performance Marketing Association and Big Brothers Big Sisters of Mass Bay, and participated in the annual Rodman Ride for Kids for a dozen years, raising almost $100,000 for charity.
###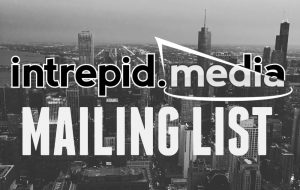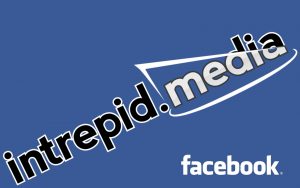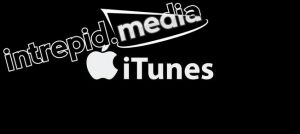 Founder and Editor-In-Chief of intrepid.MEDIA, Todd Schnick is a media + business strategist and talk show host + producer. He is a former marketing strategist, national political operative, and lobbyist. Todd has published five books, writes a business + lifestyle column, is a distance runner, and lives in Chicago with his wife Stephanie + family.

Latest posts by Todd Schnick (see all)