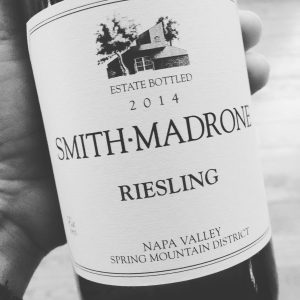 This wine arrived just in the nick of time. 
It was a Friday night, my husband and I were home alone, our twin boys having been invited to a sleepover elsewhere. It was a long and exhilarating week of work that we both love but lordy, by that point, exhaustion had won out.
We didn't want to cook, we didn't even want much to think. It was an order-in night for dinner — Thai food, in our case — and it was the sustenance kind of dinner that you expect to fuel you with calories and, honestly, not much else.
But then there was this wine. 
It had arrived earlier in the week, along with bottles that this particular Napa producer is frankly better known for, namely Cabernet Sauvignon and Chardonnay. But my husband and I are both suckers for Riesling, and spicy Thai food was on the way. We pulled the cork, casually poured a few measures of the wine into our glasses, and took our seats.
To be honest, I didn't even smell it first. I know I should have; it's something "wine people" do, but this producer is familiar and I respect their wines and their process. They want to make wines that express their place on the earth, they say, and they also want to make wines that express themselves as people and as winemakers.
That, I get. As winemakers in Napa for more than 40 years, certainly Stu and Charles Smith are keyed into what the market wants and what their land is best suited to produce. By and large, for them on Spring Mountain, that means Cabernet Sauvignon and Chardonnay.
But then there is this Riesling.
This Riesling says that they have their independent streak. It says that they listen hard enough to their land (and its steep hillsides) that they know it is suited, too, to produce the grapes for this wine. It says that they know this wine will be good.
This Riesling IS good, and refreshing, though in a way-beyond-sustenance kind of way. You get oranges and white flowers and fresh acidity. You get the desire to take another sip and then another.
It's the kind of Riesling that reminds you to be grateful that wine, and this wine, is part of our life. It's the kind of wine that makes you grateful that your kids have a friendly and active social life, and that you have this time alone with the person who loves you most in the all the world.
It's the kind of wine that I'm hungry to drink, with Thai food for dinner or many other things too. It was just the right thing at just the nick of time, to pull us back from the far edge of everyday life.
CLICK HERE for additional details on this wine!
Find Cathy Huyghe's book here:
###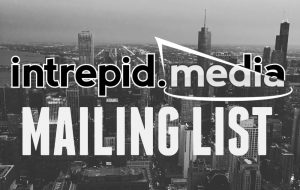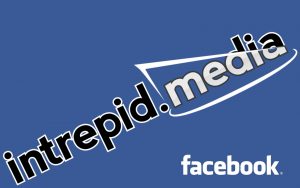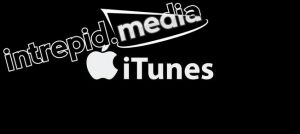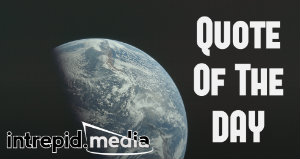 Cathy Huyghe starts things. She is the co-founder of Enolytics, a big data company for the wine industry, and the founder of Harvard Alumni in Wine and Food. She also writes things. On the topic of wine, she writes for Forbes online and she's written the award-winning book, Hungry for Wine: Seeing the World through the Lens of a Wine Glass. On the topic of everything else, especially social justice, she's written for outlets such as the Atlanta Journal Constitution and MariaShriver.com. A long-time practitioner of yoga, she runs the initiative called Writing For Seva.

Latest posts by Cathy Huyghe (see all)