intrepid.MEDIA's Virtual Trade Show Services
Rebranding your company? Launching a new product or service offering? Want to generate excitement and buzz to support the big event? Or just looking for a clever way to prospect to your target market? We've got a solution!
---
Virtual Trade Show Benefits: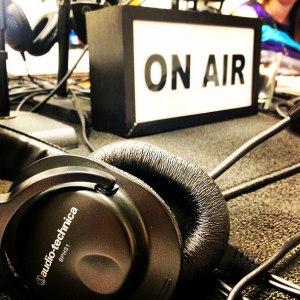 1. Great way to connect to influencers to talk about your organization, your product launch, or to simply tie them into your orbit.
2. Obviously, create great content that you can leverage long-term! (Everything will be transcribed)
3. A heck of a business development play — You can invite CEOs of target companies to be on your virtual trade show floor! A great way to connect to prospects to initiate a conversation and expedite a relationship!
4. You don't need to invest tens of thousands of dollars into your physical trade show presence to receive the same benefit. We can conduct this remotely and virtually. This reduces significant costs!
5. Conduct your "virtual trade show" with anyone around the world, at any time.
6. We create opportunities…by inviting a VIP to appear on YOUR show, we help you create an opportunity to make something happen!
---
How it works!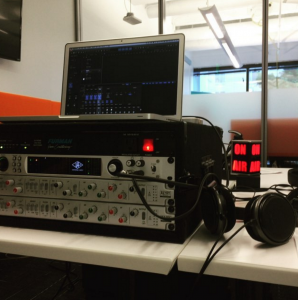 1. Make a list of the people you want to be featured on your show (customers, market influencers, business prospects).
2. We will provide a custom-designed OnDemand player (see sample below). With a snippet of html code that we provide, you can create a landing page on your existing website, and showcase all the interviews and content in one place (this gives you something to share to your social media channels).
3. Next, we do the research on the people you want us to interview, learn something about them, review your briefing notes, and then get ourselves ready to interview your guests.
4. Then, we conduct the interviews via the internet. Each interview typically takes a total of twenty minutes.
5. The raw, unedited conversation is then run through our post-production team, cleaned up, edited, and intros, outros, and commercials are appended and interview is published to the OnDemand player (see sample below)!
6. The interview is transcribed, and provided to you. With this, you can utilize the copy in newsletters, blogs, press releases, ebooks, client and prospect briefings, etc.
7. Finally, you can then drive traffic to the customized landing page via your mailing list, social media, or some other type of PR campaign.
---
Some examples of how you can use this idea:
1. Invite business prospects to appear on the show. You can create a theme for the "virtual" show (current business trends, for instance), and invite business leaders to comment. This is a great way to reach out to and engage with prospects by asking them to provide insights on the theme.
2. Want to share content around a hot trend in your industry? Invite thought leaders and influencers to comment and share insights! This is a great way to invite influencers to engage with your organization!
3. Want to use this to create content that educates and informs your target market? And demonstrates expertise in your field? Organize a collection of interviews and conversations that demonstrate that knowledge.
4. Launching a new product? Organize a series of conversations about the new product: the visionary who came up the idea (and why), the engineer who built it, the sales people who are bringing it to market, a journalist who will talk about how it will change the industry, and finally, a customer who is benefitting, to name but a few possibilities.
5. Create a customer showcase! Tell unique stories about you and your customers, and educate the market about how they will also benefit.
---
Pricing + Options:
Minimum three interviews: Starting at $1,000 (includes custom-designed OnDemand player).
Price includes: "On Air" talent (seasoned business veterans and experienced radio hosts), OnDemand player (sample below), content and message research + preparation, recording/studio time, post-production (content editing, sound leveling, bouncing, remastering), and transcriptions.
---
Sample OnDemand player: