Podcast: Play in new window | Download | Embed
Joined in studio today by Stacey Hanke, Founder/Owner of Stacey Hanke Inc., and author of Influence Redefined: Be the Leader You Were Meant to Be, Monday to Monday.
Discussion guide from our conversation with Stacey Hanke: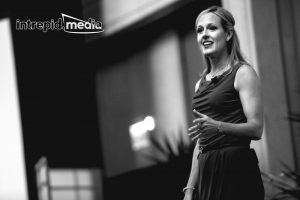 1. How do you define influence? What are the myths of influence?
2. Why do most people believe they are more influential than they really are?
3. What do you mean by being influential, Monday to Monday?
4. What are the top challenges people face that prevent them from being as influential as they can be?
5. What are the three drivers of influence?
6. Explain the Influence Model you teach in the book. How, and why, does it work?
You can find Stacey Hanke's book here:
About Stacey Hanke:
Stacey Hanke is author of the book; Influence Redefined…Be the Leader You Were Meant to Be, Monday to Monday®. She is also co-author of the book; Yes You Can! Everything You Need From A To Z To Influence Others To Take Action.
Stacey is founder of Stacey Hanke Inc. She has trained and presented to thousands to rid business leaders of bad body language habits and to choose words wisely in the financial industry to the healthcare industry to government and everyone in between. Her client list is vast from Coca-Cola, FedEx, Kohl's, United States Army, Navy and Air Force, Publicis Media, Nationwide, US Cellular, Pfizer, GE, General Mills and Abbvie. Her team works with Directors up to the C-Suite. In addition to her client list, she has been the Emcee for Tedx. She has inspired thousands as a featured guest on media outlets including; The New York Times, Forbes, SmartMoney magazine, Business Week, Lifetime Network, Chicago WGN and WLS-AM. She is a Certified Speaking Professional—a valuable accreditation earned by less than 10% of speakers worldwide.
###






Founder and Editor-In-Chief of intrepid.MEDIA, Todd Schnick is a media + business strategist and talk show host + producer. He is a former marketing strategist, national political operative, and lobbyist. Todd has published five books, writes a business + lifestyle column, is a distance runner, and lives in Chicago with his wife Stephanie + family.

Latest posts by Todd Schnick (see all)