LIVE EVENT COVERAGE / TRADE SHOW MEDIA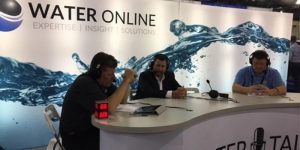 LIVE broadcasts from trade shows, user conferences, annual sales meetings, annual awards galas, and annual association meetings. Trade Show Radio was designed to do two things: create content and rock your business development strategy. With the capacity to complete up to 25 interviews per day, TSR is a great vehicle to drive CEOs and decision-makers to your exhibit for an interview, and create excitement and buzz. Think of a mini-NFL Today studio set-up with sound system. We can add video to this option if desired. Audio can be uploaded in near real-time to an OnDemand player that you can place on your website, giving you a unique way to connect to your audience.
Price range: $5,000 to $10,000 per day, plus expenses. MORE DETAILS HERE!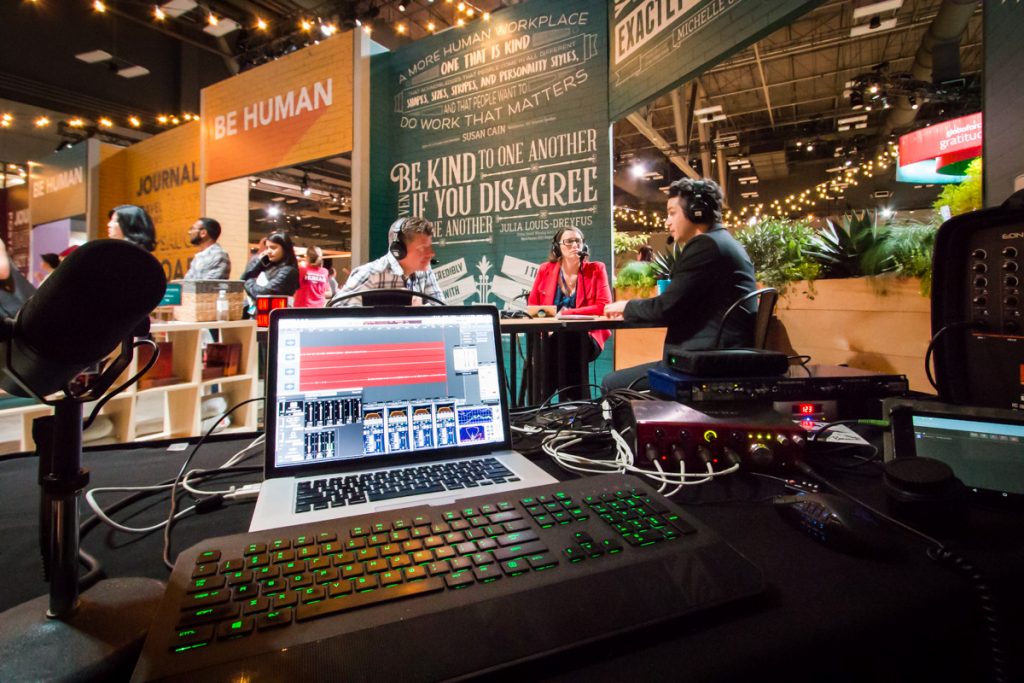 Sample interview:
---
PRODUCE YOUR OWN BUSINESS VIDEO/AUDIO CONTENT SERIES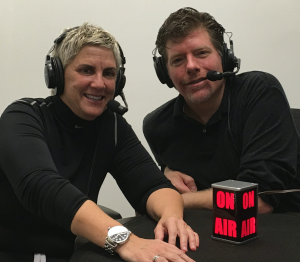 We are, after all, NETFLIX for business people! We produce multi-part content series on behalf of our clients. These series can showcase a book release, a methodology, product launch, and highlight the client's thought leadership savvy. These series are not only distributed to our audience, but they are white-labeled to enable our client to repurpose and leverage the content many different ways (transcribed into ebooks, automated drip campaigns, PR-friendly content, content for social media, etc.). Series can showcase client only or interview third party subjects. Episodes can be recorded to video if desired. CLICK HERE to see the portfolio!
Price range: $2,500 to $7,500 per series, plus expenses (if any).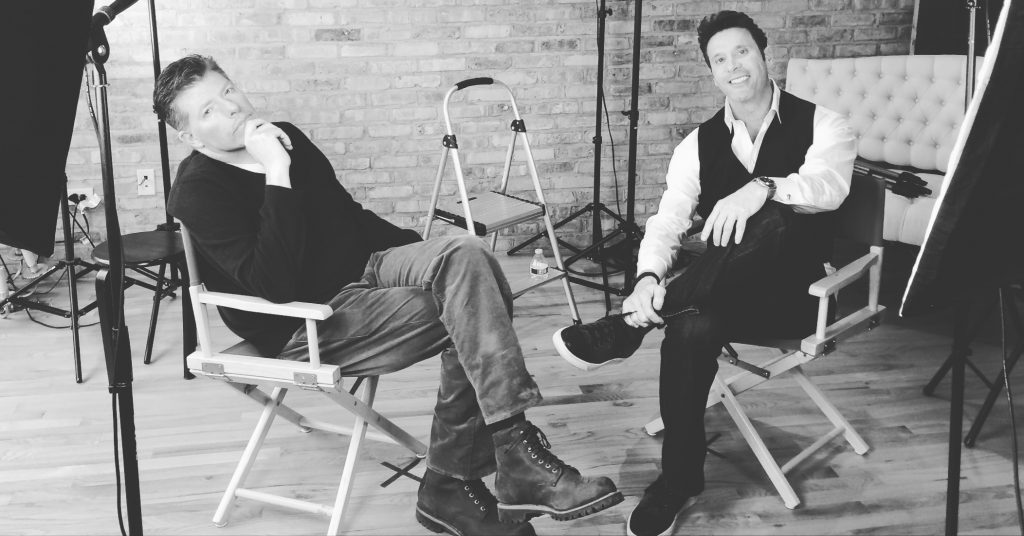 ---
WE'LL MANAGE YOUR OWN PODCAST!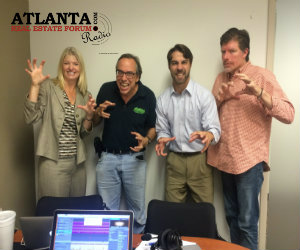 Podcasting is hot again, and all the rage. You know darn well that you and/or your organization needs to have its own podcast, designed to both create content to educate your market, but also be leveraged as a killer vehicle to connect to prospects.
In partnering with us, we can help you handle all of the technical responsibilities, including hosting, audio recording, post-production, and putting a final polish on the content, saving you all the time and worry about the behind-the-scenes details of a production such as this.
Price range: $1,000 to $2,500 per month for a weekly series.
---
MAN ON THE STREET / VIDEO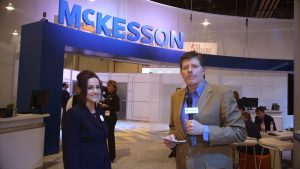 If you prefer more visual content such as video, or do NOT have a fixed exhibit location at a show, we can still cover an event or trade show and generate buzz for your organization. Instead of a fixed studio, Man on the Street consists of a camera crew and host that are mobile and can record interviews all across the venue, and are great for a customer/member focus, product demos, etc. We can upload the videos to an OnDemand player almost real-time.
Price range: $5,000 to $7,500 per day, plus expenses.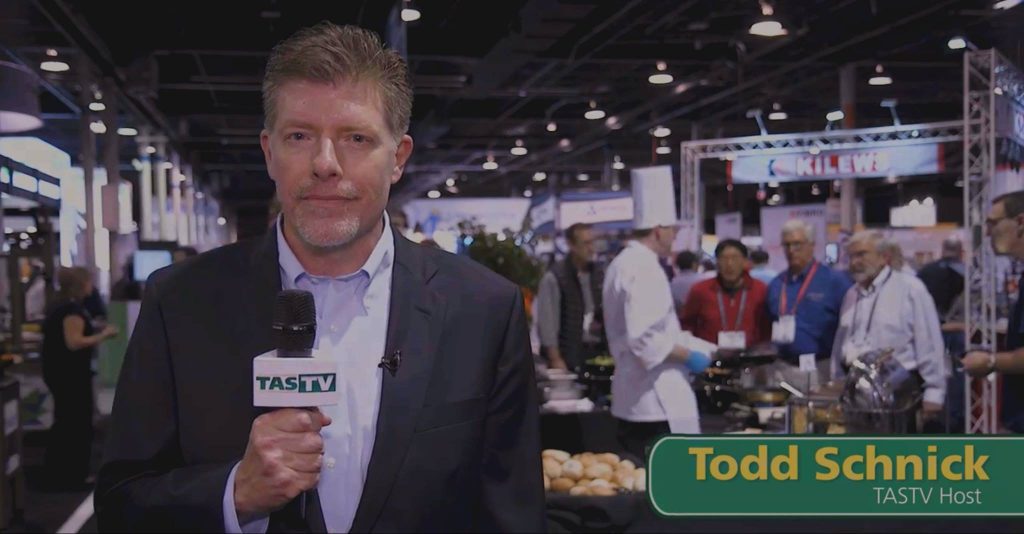 ---
RED CARPET INTERVIEWS / VIDEO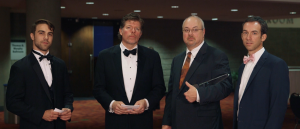 If you host an industry-focused gala, year-end awards show, or big annual sales meeting, Red Carpet is perfect for you. We bring a camera crew and one or two hosts, in black tie, to interview the winners, attendees, VIPs, sponsors, etc.. Think of the "red carpet" interviews at the Oscars, and you'll get a sense of what this offering is about. This is a great strategy to generate excitement and buzz, and the guests will treasure the content long after the show. The content is showcased post-show and shared, and becomes sell content for the NEXT event.
Price: $5,000 per typical three-hour event, plus expenses.
---
GOT QUESTIONS?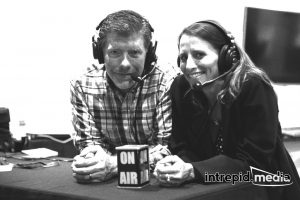 EMAIL US HERE to learn more and ask questions. Or call the Chicago studio line at 404.931.0969!