Podcast: Play in new window | Download | Embed
Joined in studio by Paul Downs, small business owner, New York Times columnist, and author of Boss Life: Surviving My Own Small Business. Learn more about Paul and the book here!
Discussion guide from my conversation with Paul Downs: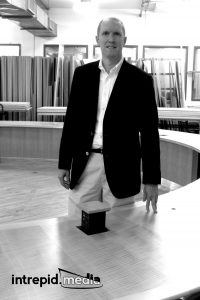 1. Paul describes his business as one that has neither failed nor thrived, which is the reality for more than 25 million small businesses in America.
2. Describes three ways to fail.
3. FINDING NEW BUSINESS: A big challenge to most small business owners; how to see when also running the business; how to balance between selling and doing the actual work that you sell.
4. EMPLOYEE MANAGEMENT: Hiring, firing, and supervising; how decisions you make impact your team, not just you.
5. ACCOUNTING: The importance of sharing the numbers with the entire team, and the impact that can have on how people function in the organization.
6. WORK-LIFE BALANCE: Is this for real? Why you need to focus on things OTHER than your business, and what your true goal should be.
7. Running a small business is hard. And you are not alone.
8. You don't have to run a billion-dollar business to be considered a success.
You can find Paul Downs' book here:
About Paul Downs:
Since 1986, Paul Downs has been the owner of a small custom furniture business, now specializing in premium conference tables. His company has neither failed nor thrived, a narrative that is the reality for more than twenty-five million small business owners in America. Many business books tell aspirational stories of a few successful, famous, and wealthy people, glossing over their career arcs without exposing the realities of being a boss. In BOSS LIFE: Surviving My Own Small Business, now out in paperback, Downs explores the real issues facing small business owners today, like online advertising and a global customer base.
 
For years, Downs contributed to the New York Times "You're the Boss" column, sharing his experiences as a small business owner and manager in posts that focused on topics like navigating the healthcare exchange or firing a veteran employee. Loyal readers of his column were vocal and supportive and the comments sections became their own forums on small business issues, guided by Downs's knowledge and candor.
###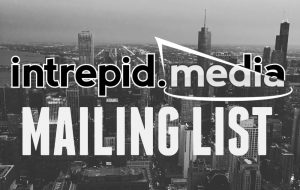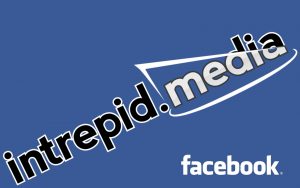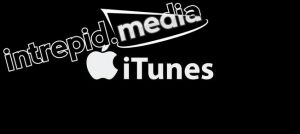 Founder and Editor-In-Chief of intrepid.MEDIA, Todd Schnick is a media + business strategist and talk show host + producer. He is a former marketing strategist, national political operative, and lobbyist. Todd has published five books, writes a business + lifestyle column, is a distance runner, and lives in Chicago with his wife Stephanie + family.

Latest posts by Todd Schnick (see all)