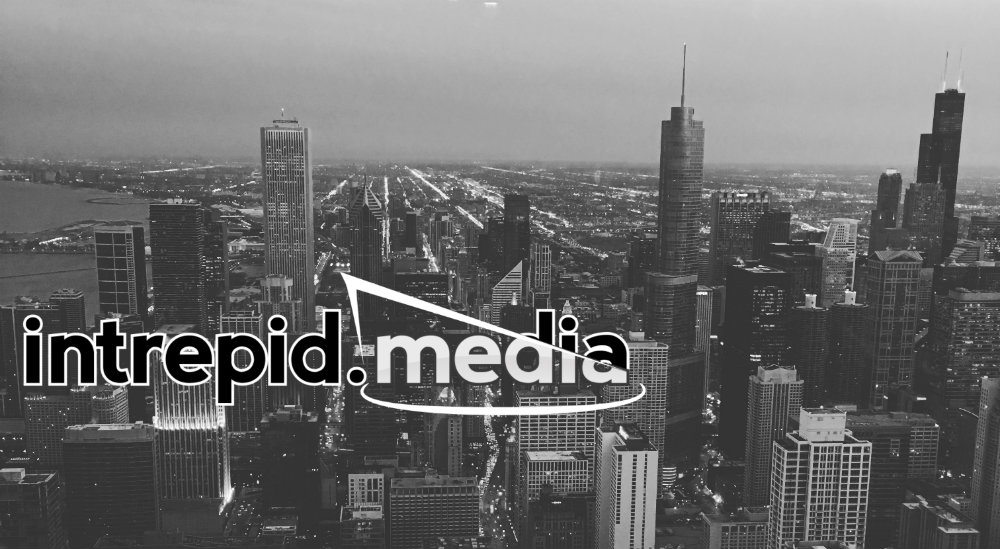 intrepid.MEDIA's (official) Media Kit
MISSION:
Our mission is to create and publish content AND build a community that educates, motivates, inspires, and entertains our professional leaders, from the company CEO to the new millennial employee.
And whilst teaching business savvy, we aim to demonstrate how to bring more humanity to business and life, and prove that you can be a successful businessperson AND have a very rewarding, enriching, and fulfilling lifestyle.
Some may define this platform as "a hybrid of journalism, storytelling, and PR."
Others have called us "Netflix for business people."
---
INSPIRATION:
Our media company is named after the Intrepid, the Lunar Module from Apollo 12, which landed on the Moon in November, 1969.
We want people to live intrepid: (adjective) in·trep·id \in-ˈtre-pəd\ feeling no fear : very bold or brave (Merriam-Webster's Dictionary).
---
intrepid.MEDIA's STUDIOS [By Appointment Only]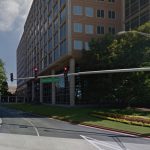 ATLANTA
Glenridge Highlands
5555 Glenridge Connector
Suite 200
Atlanta GA 30342
Free Parking
On "MARTA" (Red Line to North Springs, Medical Center stop, 20-minute walk to studio)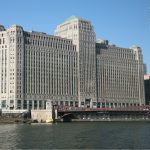 CHICAGO
Merchandise Mart (history)
222 Merchandise Mart Plaza (Wells + Kinzie)
Suite 1225
Chicago IL 60654
Parking at Kinzie + Wells (We validate!)
On the 'L' (Brown + Purple Lines, Merchandise Mart stop)
---
intrepid.MEDIA LOGOS:
For dark backgrounds:


For light backgrounds:


---
The people behind intrepid.MEDIA: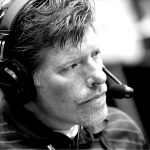 The founder and editor-in-chief of intrepid.MEDIA, Todd Schnick is a media + business strategist and talk show host + producer. He is a recovering marketing strategist, and retired national political operative and lobbyist.
Todd has published five books, writes a business + lifestyle column, is a distance runner and bicyclist, a fan of documentaries, and lives in Chicago with his wife Stephanie + family. EMAIL TODD; BIO PAGE.
---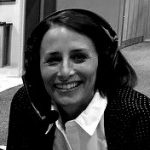 HR Editor and contributor Rayanne Thorn works in hiring, strategy, marketing, and business development with companies interested in growth and has held several high-level positions in the HR and recruiting technology space. She is the VP of Marketing at Dovetail Software and has been responsible for employment branding, hiring, employee engagement, employee retention, branding, marketing, sales, and partnership strategies in the past with TalentBrowser, Technomedia, Evenbase, Jobsite.com, Broadbean Technology, and Select University Technologies, Inc. Additionally, Thorn serves as a business and search consultant, and has been an executive third-party recruiter, as well as having worked in corporate HR. She has a Bachelor's in Business – Organizational Development and Strategic Marketing from Vanguard University of Southern California." EMAIL RAYANNE. Facebook. Rayanne on Twitter. LinkedIn. Instagram. HRLatte on Twitter.
---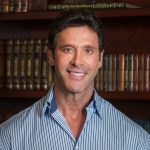 Columnist and series host Bill Wooditch is a keynote speaker and peak-performance business training coach. He is a mentor and advocate for those who actively seek and are determined to make a difference in their lives and the lives of others.
He is the founder and CEO of The Wooditch Group, a privately held risk management and insurance services firm in Southern California. He is also the founder of Think Next, Act Now!, a company that trains and mentors tomorrow's entrepreneur today.
---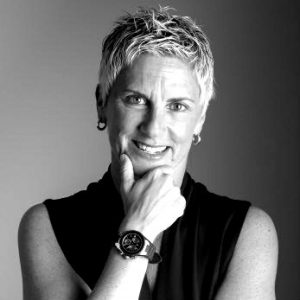 Contributor and series host Erica Peitler is an accomplished leadership performance coach, speaker and high-impact facilitator who creates the conditions for change and growth with her clients so that they can take the evolutionary or transformational steps toward achieving their full potential as individual leaders, high-performing teams, and organizations operating at a level of excellence. Erica was recognized by New Jersey Biz magazine as one of the 50 Best Women in Business in 2013 and in 2014 has been elected to sit on the boards of two large, privately held companies. In 2011-2013, she served as the chair of the University of Connecticut School of Pharmacy board and is a member of the Executive Women of New Jersey (EWNJ) and the Healthcare Women's Business Association (HBA). EMAIL ERICA
---
Series host Laurie Sudbrink is president and founder of Unlimited Coaching Solutions, which specializes in improving workplace performance. She is a certified New York State trainer, an approved United States Navy trainer, and is certified in the Four Agreements.
She has over twenty years of corporate experience in human relations, management, sales, marketing and training and is a magna cum laude graduate in Communications from SUNY Cortland.
---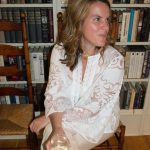 Columnist Cathy Huyghe starts things. She is the co-founder of Enolytics, a big data company for the wine industry, and the founder of Harvard Alumni in Wine and Food. She also writes things. On the topic of wine, she writes for Forbes online and she's written the award-winning book, Hungry for Wine: Seeing the World through the Lens of a Wine Glass. On the topic of everything else, especially social justice, she's written for outlets such as the Atlanta Journal Constitution and MariaShriver.com. A long-time practitioner of yoga, she runs the initiative called Writing For Seva.
---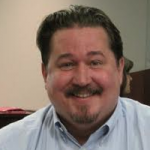 Columnist Derek Zeller draws from over 18 years in the recruiting industry. The last 13 years, he has been involved with federal government recruiting, specializing within the cleared Intel space under OFCCP compliance.
He has experience with both third party agency and in-house recruiting for multiple disciplines and technologies. Using out-of-the-box tactics and strategies to identify and engage talent, he has had significant experience in building referral and social media programs, the implementation of Applicant Tracking Systems, technology evaluation, and the development of sourcing, employment branding, military and college recruiting strategies.
You can read his thoughts on RecruitingDaily.com or Recruitingblogs.com or his own site Derdiver.com. Derek currently lives in the DC area. Follow Derek on Twitter @Derdiver or connect with him on LinkedIn.
---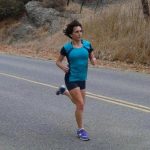 Columnist Beth Bridges is the author of "Networking on Purpose: A Five-Part Success Plan to Build a Powerful and Profitable Business Network."
She attended over 2,500 networking events in 10 years, secured a new job in 18 hours with one email, and launched a marketing consulting business through networking. She speaks at chambers of commerce, associations, and conferences across North America. Beth is training to compete in the World Masters Athletics Championships in 2020..
---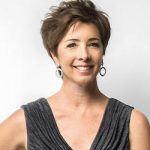 Columnist Pamela Herrmann & Patty Dominguez are the Co-Founders of CREATE Buzz, committed to helping small businesses get customers and keep customers by taking the overwhelm out of technology, thus creating sustainable thriving businesses that are relevant.
They co-host The Morning Would Show bringing the latest in marketing tips and strategies.
---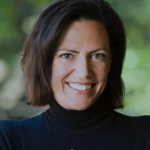 Contributor Patty Azzarello is an executive, best-selling author, speaker and CEO/Business Advisor.
She became the youngest general manager at HP at the age of 33, ran a billion dollar software business at 35 and became a CEO for the first time at 38 (all without turning into a self-centered, miserable jerk). EMAIL PATTY.
---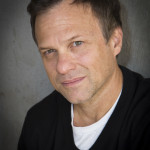 Series host Michael Taylor, using gaffer tape, Elmers glue, and chicken wire, he turns his passion for communication, simplicity, and design into a 20-year career. In hindsight, it makes perfect sense that he would create SimpleMind which captures all three so naturally(and without the chicken wire or glue mind you). Before SimpleMind, Michael lead over 100 B2B accounts as CEO and Creative Director of Merge Agency, a strategic marketing firm based in Atlanta. After a global consulting firm acquired his company in 2004, he expanded the company's reach to 12 cities across the U.S. and six countries.
---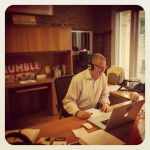 Series host Tony Vengrove founded Miles Finch Innovation with the goal of helping companies shatter the cultural barriers that interfere with corporate innovation. He's an innovation omnivore with a passion for fostering creative thinking in organizations. Drawing upon more that twenty years of experience in global ad agencies like Grey, Saatchi & Saatchi, and F500 roles in brand marketing, business development, and corporate innovation, Tony knows first-hand what it takes to lead innovation and commercialize ideas.
---
Series host Rebecca Staton-Reinstein, Ph.D. and President of Advantage Leadership, Inc., works with leaders around the world who want to increase bottom-line results while engaging employees and delighting customers. Her clients achieve business goals through strategic planning, leadership development, and process improvement drawing on Rebecca's proven ability to mentor them through organizational change. Her team works with you to craft highly customized, successful solutions to your complex business problems in all economic sectors.
---
Series host Louise Dickmeyer is a member of the PDP ownership team, and was formerly President and CEO of the Minneapolis Regional Chamber of Commerce, member of Taylor Corporation Strategic Accounts group, and National Director of Marketing for Scholarship America. She is a 2013 Minnesota Business Magazine Real Power 50 Award Recipient, and has been recognized as The Business Journal (Minneapolis) Twin Cities' 25 Most Influential Women, The Minneapolis Star Tribune's – People to Watch. Dickmeyer is the author of two books, No Risk No Reward: Mergers of Membership Associations and Nonprofits, and, ENGAGE!: Essays on the Path to Higher Productivity through Effective Employee Communications. Dickmeyer holds a Bachelor degree from Minnesota State University, Mankato and a Master Degree from Regis University in Denver, Colorado.
---
Series host Jordan Lofton is the owner and CEO of Golden Source Consultants. Jordan received her degree in Management from The University of Georgia in 2006, and her MBA in Strategy from Duke University in 2012. She began her career with a Big 4 IT Consulting firm based in Atlanta after graduating from UGA. During her time in management consulting, Jordan was charged with two of the company's largest engagements, taking on leadership opportunities and acquiring valuable skills. Jordan began working independently while pursuing her MBA. In July 2012, a client approached Jordan and prompted her to start her own consulting firm that could solve their specific challenges. Responding to this need, Golden Source Consultants was formed, with the goal of raising the bar on quality and delivery for clients by developing the next generation of management consultants. Her innovative model challenges the churn and burn format of large firms by developing a firm by millennials, for millennials. The model allows the GSC team to grow wonderful careers without losing sight of what really matters in life.
---