Podcast: Play in new window | Download | Embed
 Guest Michael Bungay Stanier joins Rayanne for this #KeyPointPodcast 

HR Latte, episode 99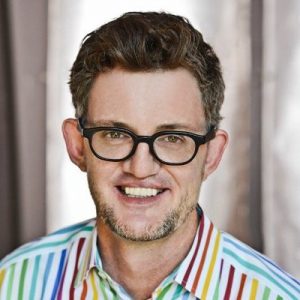 Michael Bungay Stanier, Founder and Senior Partner of Box of Crayons, joined Rayanne on HR Latte, to chat about his latest book filled with incredible ideas about habits, "The Coaching Habit: Say Less, Ask More, & Change the Way Your Lead Forever."
"The Coaching Habit: This book almost killed… This topic would not leave me alone – my whole life I have been the guy who asked questions." – Michael Bungay Stanier
The Coaching Habit
How to crack micro-habits. Michael shares his ideas and a new habit formula:
"When this happens…"  – identifying the trigger for old behavior
"Instead Of…" – identify the old habit you are looking to change
"I Will…" – identify a new habit you will do in 60 seconds or less
For more ideas on this same topic, check out thecoachinghabit.com for a downloadable report, Coaching Gurus –  6 1/2 Gurus: What the smartest people are telling us about the science and art of building new habits.
Taming the Advice Monster
A Haiku
Tell us and ask more
Your advice is not as good
As you think it is
Discussion Points for this episode:
Staying Curious a Bit Longer and Asking Questions That Matter
Coaching: A Way of Being with Each Other
The Bio-Feedback of Friendship
The Most Powerful Coaching Question
Talk Less and Listen More
How Habits Become Habits?
Cracking Micro Habits: "45% of our waking activities are habitual"
How do we be more conscious about being curious?
On Twitter
@BoxOfCrayons
@Ray_anne
and @HRLatte
*Click here for past Episodes 1-66
HR

Latte

 is made possible by:
Dovetail Software delivers web-based solutions & help desk programs that enable organizations to reduce administrative & support costs, diagnose & resolve complex business problems, and increase efficiency, while improving support.
Rayanne loves hosting talk radio and continues to hone this craft in every way possible by creating and hosting several educational and promotional radio shows, hosting & moderating webinars and podcasts, as well as a featured host on intrepid.media.
For more information about how you can use online radio or podcasting to educate your target audience or customer, compliment your marketing efforts, and grow your brand recognition, feel free to message Rayanne on Twitter, LinkedIn, or via email at rayanne@intrepid.media.

Latest posts by Rayanne Thorn (see all)
[ssba]