We Need More Than Grit to Effectively Lead!
Leadership and Management: The Balancing Act…
How To Get People To Rally Behind Your Vision!
How To Get People To Embrace Change…
A Leader's #1 Priority…
The Real Value of a Vision Statement…
Accountability: Helping People Stay on Track…
The Most Underutilized Skill for Leadership and Management…
The Secret to Delegating…
Step Out of the Way and Lead!
About Laurie Sudbrink: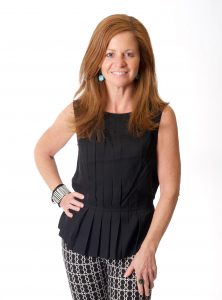 As the founder and president of Unlimited Coaching Solutions, Inc., Laurie Sudbrink has inspired tens of thousands of participants to take control of their own professional destinies by looking within themselves to harness their own thoughts and beliefs to enhance productivity by leading and inspiring others. Laurie is the author of Leading with GRIT®, endorsed by Ken Blanchard (The One Minute Manager) and Don Miguel Ruiz (The Four Agreements®).
A dynamic speaker whose customers range from small organizations to Fortune 500 companies, Laurie delivers her GRIT® Training Program (Generosity, Respect, Integrity, and Truth) at leadership workshops and keynotes around the world. She is known for her ability to connect with her audience through a fusion of real-life stories and a practical approach that hits home at an intense and intimate level.
So what does it take to be an effective leader? Power? Authority? An impressive title? Or is it something else? As Laurie will show you through her proprietary GRIT® Program, a great leader lies within each and every one of us… It's how to uncover it that's the trick.
Leading with GRIT® was nominated for L&MB Magazine's Leadership Book of the Year, and has been featured in Forbes, Training Magazine and Entrepreneur. Laurie's customers include the United States Navy, Fortune 500 companies, small businesses, and all types of organizations. She is an authorized partner of Patrick Lencioni's Five Cohesive Behaviors of a Team®, a certified DiSC® and Four Agreements® trainer, and founder of GRIT® training programs. Laurie speaks to organizations across the globe and continues to work with the best and brightest in the leadership development field.
###