Podcast: Play in new window | Download | Embed
Welcome to Episode 06 of Be A Game Changer: Winning the game of business and life! A series about taking action and playing this game to win, and play it well. A series that provides the light, the path, and your map to a better future!
Discussion guide from Episode 06: Winning the game of business and life:
1. First, Bill reminds us what it means to be a game changer.
2. Why is it so important to look at business and life as a game?
3. Why are we afraid of having fun doing business and living life?
4. Vitality is the key!
5. Business is a subset of life, and for game changers, they are intertwined, and their work fuels and inspires them.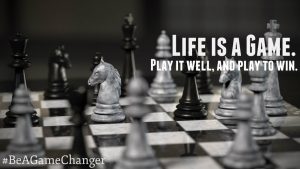 6. When you see business and life as a game, you can make your own rules, and change them as necessary. Someone else's rules, scripts, and formula might not work for you. Change it!
7. "Game changers resist the status quo because they want to have fun doing it their own way."
8. What to do when you are afraid to challenge the company rules and policy?
9. This is NOT a zero-sum game. Just because there are winners, there does not have to be losers of the game.
10. Game changers thrive on the pressure that comes with playing a game. This is where legends are indeed made. And when you feel pressure, that's a sign that something amazing could happen!
11. Game changers want to play, they want the ball. They don't sit on the sidelines.
12. Most people are observers, not active participants.
13. "You might think you are playing the game, but you are probably not. You might be a piece on the board, but someone else is moving you around."
14. If the game is easy, you need to play a tougher game.
15. You might also realize that you are playing the wrong game. And when you are the CEO of your own life, you can decide to play a different game.
16. The game should never end. The game should continue to challenge you. The game should be moving always forward.
About the co-host, Bill Wooditch: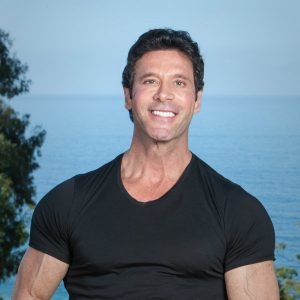 Bill is a keynote speaker and peak-performance business training coach. He is a mentor and advocate for those who actively seek and are determined to make a difference in their lives and the lives of others.
He began his career with $200 to his name, a suitcase, one corduroy suit and two ties. Retreat wasn't an option; there was only one way – Always Forward! His purpose, energy and conviction fueled his meteoric sales success. In two years, he "found a way and made a way" to become the top salesperson at Liberty Mutual – a company employing over 19,000 people at the time. Ready for the "next challenge", he was recruited by and joined the 6th largest broker in the world, Corroon & Black (currently the Willis Group), where, for two consecutive years, he earned the distinction as the top producer in the company.
Today, he is the founder, CEO, and president of The Wooditch Group, a privately held risk management and insurance services firm. The Wooditch Group provides client-centric solutions and comprehensive risk management programs for domestic and international clients whose revenues range from $10 million to over $3 billion. He is also the founder of Think Next, Act Now!, a company that trains and mentors tomorrow's entrepreneur today.
He earned his Bachelor's Degree in Psychology at Purdue University and his Master's degree in Public Administration at Penn State.
###
You can find Bill's book here:
###
This series is made possible by: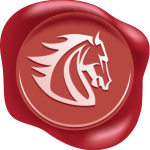 "Think Next, Act Now" is an entrepreneurial movement. It is a teaching platform, a coaching forum that emphasizes action, and the link between thought and action makes a difference in the outcome you determine or the result that is determined for you.
When you see, seize, and create opportunity for yourself, you take a BIG step toward becoming recession proof, and changing your life.
If you are determined to make a change in your life — "Think Next, Act Now" will provide the essential toolkit to move your life forward!
Only realized potential cashes the check of reality! Now is the time to realize your potential – Think Next, Act Now and go "Always Forward!"
To learn more, go to BillWooditch.com!
###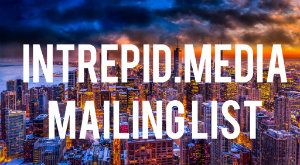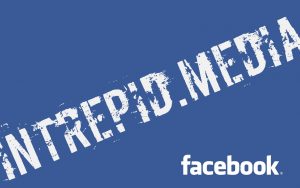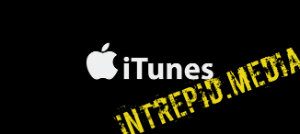 Founder and Editor-In-Chief of intrepid.MEDIA, Todd Schnick is a media + business strategist and talk show host + producer. He is a former marketing strategist, national political operative, and lobbyist. Todd has published five books, writes a business + lifestyle column, is a distance runner, and lives in Chicago with his wife Stephanie + family.

Latest posts by Todd Schnick (see all)