Podcast: Play in new window | Download | Embed
Joined in studio today by Cheryl Stauss Einhorn, creator of the AREA Method, and author of Problem Solved: A Powerful System for Making Complex Decisions With Confidence and Conviction. Learn more about Cheryl here.
Discussion guide from our conversation with Cheryl Einhorn: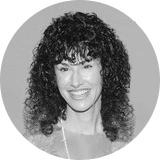 1. Why is it hard to make complex decisions? What's happening culturally to make this process difficult?
2. The big idea: Making sound decisions to complex problems can be overwhelming. It's important to know how to control for and counteract assumptions and biases, and apply more expansive and objective thinking.
3. The so what: A four-step method, called "AREA" for the perspectives it addresses, boils down the process of untangling complex problems and makes sure the research, processing, reflection.
4. How to hone in on the motivation behind the decision and identify what's most critical in the outcome.
5. How to avoid relying on faulty intuition and snap judgments.
6. How to understand other stakeholders' incentives and motivations.
7. When it's important to decelerate and pause in the process to refine and re-articulate the progression of the investigation.
8. Why it's important to try to disprove each possible decision and plan for failure.
9. How to employ a feedback loop at each stage to show whether circling back for more data or analysis is needed.
Find Cheryl Einhorn's book below:
About Cheryl Einhorn:
Cheryl is the creator of the AREA Method, a decision making system for individuals and companies to solve complex problems. Cheryl is the founder of CSE Consulting and the author of the upcoming book Problem Solved, a Powerful System for Making Complex Decisions with Confidence & Conviction. Cheryl teaches at Columbia Business School as an adjunct professor and has won several journalism awards for her investigative stories about international political, business and economic topics.
###






Founder and Editor-In-Chief of intrepid.MEDIA, Todd Schnick is a media + business strategist and talk show host + producer. He is a former marketing strategist, national political operative, and lobbyist. Todd has published five books, writes a business + lifestyle column, is a distance runner, and lives in Chicago with his wife Stephanie + family.

Latest posts by Todd Schnick (see all)