Game-changers break the rules that others fear to bend. The ultimate challenge for the inspired sales person is to become a "game-changer" – a challenge which delivers rewards equal to its requirements. Game-changers make the rules. They use their instinct to govern, their head to drive as they convince, compel and attract from both their person and their product. They create a standard of care for another that often is not in compliance with the limitations of rules.
People are often turned-off by an approach that is "run-of-the-mill", predictable and void of the creativity that bears the brand of originality. Here's a novel approach – engage a person as a person, not a concept! Your customer or prospective customer will thank you for exhibiting behavior that is authentic and often disarming because of its honest approach. "You can't be all things to all people," some sage purportedly uttered… Learn your value and don't surrender it on the altar of "I have to please everyone" – you'll end up pleasing no one and gravely disappointing the most important person in the equation: you! (See "Always Forward!" secret # 5 – "The Rule of 33-1/3 Percent")
Make it a personal challenge to do that which provides a relief from boredom. Boredom is that unfocused haze of distraction that casts its cloud over the average business person's day. You may work with or for average; these people show up physically but not mentally. They do just enough to get through the day, expanding four hours of work into eight. They pick up a paycheck, go home to the blank void of fabricated distraction until the alarm goes-off signaling the start of the next day's "walk through".
The fun, for me and it may be for you, is found in the game – get in play; risk making those mistakes that generate growth through intelligent risk. Risk creates opportunity. Opportunity is that which we make available. Make opportunity available and seize the initiative. Forward movement, directed and managed with purpose and conviction will make you distinctive. Look around you – most people look like outcasts from a Walking Dead casting call. Now, you are going to get bumped and bruised, you'll miss the mark at times, you may offend and the meek and mild aren't going to "like you". They will fear you – embrace it! People are change averse. Mention the word, and watch their knees get weak. They don't know what the change is or what it means, but their instinct sends a signal, "Not good – not good – saber-tooth tiger – not good!" We're hardwired to fear loss and avoid change. We deviate from this internal wiring by degree – each of us are unique, bearing our individual stamp of DNA imprint. My suggestion is to work with your nature, not against it. You either have the "stuff" to change the game, or you may want to partner with those people who do and can.
Speaking of "those who can and do" – remember this: ego with talent is confidence, ego without talent is arrogance. Be humble, be hungry, be confident. Treat people with respect, but follow your inner-rebel, the one that is imbued with ethics, integrity, manifesting the character that defines your nature.
You will grow daily as a person from the self-challenge of risk and the demands of authenticity. When you bring constructive contribution to your company's system, you can animate that system – you will make it vibrant, it will come alive from the pulse of your personality. Your personality can bring the vibrancy of color and feel to the staid, non-descript conformity of the system. You can follow in lock-step and be the soldier in the rank and file, but we need those who push the boundaries of possibility and create new standards, fresh tracks in the snow, the path of achievement that now can be followed by others.
We need the panache and the originality of the game-changer. Game-changers spearhead innovation. They are on that bleeding edge that cuts and enables. They take the cuts, bleed, learn, adapt and grow.  They grow their personal platform and further our strategic vision. They are the ones that create those opportunities that we cash when we make payroll, pay debt, provide benefits and provide contributions, rewards and bonuses. We all flourish from the risk, the sacrifice and the results of their efforts.
Our companies need people on the support lines. We also need people on the front lines – those are the ones that feed our support teams as our support teams provide stewardship and care that feeds credibility and residual income to the front lines. Look in the mirror. Be realistic – are you willing to pay the price that each position requires? Within each position in the company, be it sales or service, YOU have the opportunity, every day to change the game for yourself, your family, your team and your company. You can be a game-changer in sales just as you can be a game-changer in service. Find a way to yes, find a way to anticipate and address a client's wishes and needs.
It takes courage to change the game. There is risk, there is reward, there is disappointment, loss, success and gain. I think Churchill sums it up best, "Success is going from failure to Failure Without Losing Your Enthusiasm."
Locate your inner Churchill – find the energy, the enthusiasm, marry it with self-belief and the product of the union will change the game!
Create or follow a path, make a choice, but whatever the choice may be, go "Always Forward!"
###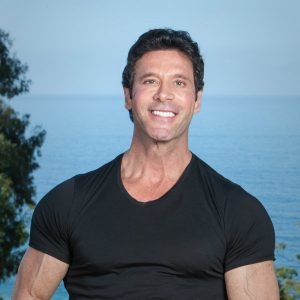 Bill Wooditch is a keynote speaker and peak-performance business training coach. He is a mentor and advocate for those who actively seek and are determined to make a difference in their lives and the lives of others.
He began his career with $200 to his name, a suitcase, one corduroy suit and two ties. Retreat wasn't an option; there was only one way – Always Forward! His purpose, energy and conviction fueled his meteoric sales success. In two years, he "found a way and made a way" to become the top salesperson at Liberty Mutual – a company employing over 19,000 people at the time. Ready for the "next challenge", he was recruited by and joined the 6th largest broker in the world, Corroon & Black (currently the Willis Group), where, for two consecutive years, he earned the distinction as the top producer in the company.
Today, he is the founder, CEO, and president of The Wooditch Group, a privately held risk management and insurance services firm. The Wooditch Group provides client-centric solutions and comprehensive risk management programs for domestic and international clients whose revenues range from $10 million to over $3 billion. He is also the founder of Think Next, Act Now!, a company that trains and mentors tomorrow's entrepreneur today.
He earned his Bachelor's Degree in Psychology at Purdue University and his Master's degree in Public Administration at Penn State.
###