Podcast: Play in new window | Download | Embed
A real pleasure to welcome Cathy Salit to the show today! Cathy is the CEO of Performance of a Lifetime, and the author of Performance Breakthrough: A Radical Approach to Success at Work.
Discussion guide from my conversation with Cathy Salit: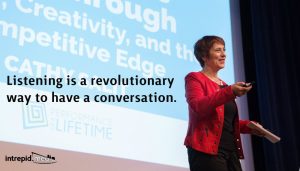 1. She dropped out of school. And started "her own school."
2. Her new book discusses the philosophy, case studies and techniques of Performance of a Lifetime. She shares a little bit about her philosophy and how it works to help business people to excel and succeed.
3. The Becoming Principle.
4. "Who you are, and who you are not yet."
5. Performative Psychology.
6. Leveraging theatrical performance.
7. The human side of strategy.
8. The Five Fundamentals of Performance.
9. Taking emotional inventory.
Find Cathy Salit's book here:
About Cathy Salit:
Cathy Salit is an author, performer, executive coach, social entrepreneur and CEO of Performance of a Lifetime, a global consulting firm based in New York City that helps leaders, teams, and organizations grow their business by focusing on the human side of strategy. Cathy and her team of coaches and human development experts use the art of theatrical performance and the science of performative psychology to engage leaders and teams in creating and acting on exciting new possibilities.
Cathy has led the growth of her company to two consecutive years on the Inc. 5000 Fastest Growing Companies List, and her client list includes Twitter, American Express, Nike, Coca-Cola, Rolls Royce, The Johns Hopkins Hospital and the Metropolitan Museum of Art. Her work and thought leadership have been featured in Fast Company, the Wall Street Journal, Forbes, Inc., Wired, CEO World Magazine, and on podcasts, radio and viral videos all over the world.
Cathy is the author of the new Hachette Books hardcover, Performance Breakthrough: A Radical Approach to Success at Work, which has been praised by top influencers including Dan Pink, who writes, "This remarkable book will electrify your work and enliven your soul."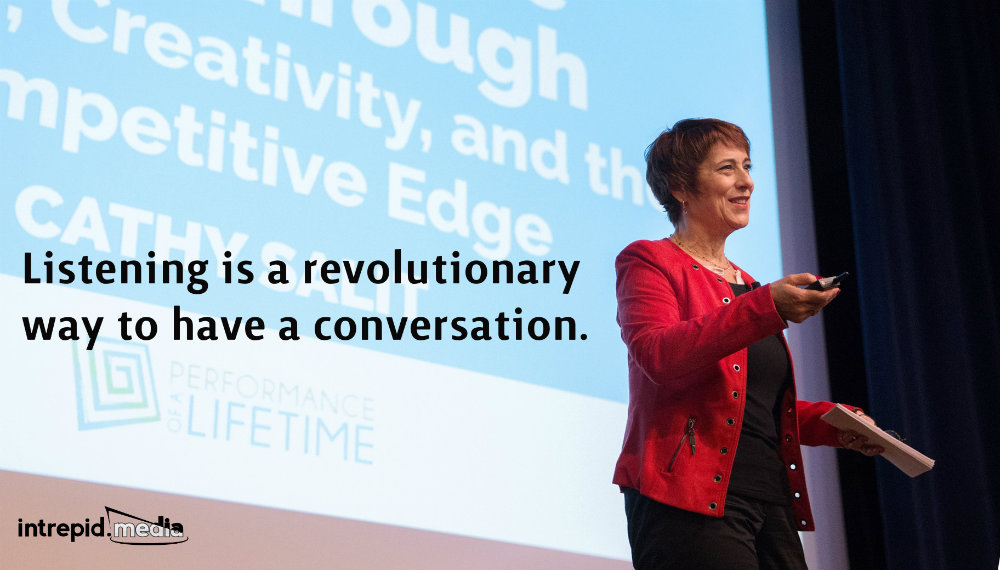 ###