When I began in sales, I sought my own form of certainty as I entered the very uncertain prospects of the world of business – a world that was foreign to me. Sales was an uncharted, vast, and unknown territory. I didn't have a compass, but I did have a direction. The "North Star" of my future map appeared from the belief that "Activity Rules Success". No matter the talent level of the artist, actor, or sales agent, the more purposeful, directed activity generated, the more opportunity we can bring to successful fruition.
All life is forward process or it is in decline. Life demands we risk – initiate change or adapt to it when necessary. Change is scary for some, but it is the way forward, through the fields of fear and uncertainty, into the new light of expression.
Business is a living organism comprised, directed and engaged from the minds and hearts of people. The following, from Always Forward! Discover the 7 Secrets of Sales Success, will shorten the distance and lessen the pain from where you are now and where you are determined to go in the future. It is the way through fear, and a "North Star" for increase in life:
1. Think and Do – the shorter the distance between a deliberate thought and a decisive action, the greater the chance of success in the endeavor – the opposite is also true. Some think too long and don't do, opportunity vanishes, someone else does the taking. Some do without thinking, rush in, and fail. The victory goes to those who think and then do with decisiveness, conviction, and alacrity.
2. Time waits for no one – it is inelastic – we can't retrieve the minutes, the hours, the days, or years we squander. Stay engaged in the present, don't live in the past, learn from it and influence your future by applying the lessons from the experience.
3. Find a way or make a way! Resilience is the stuff that overcomes the impediments and obstacles that will appear as a challenge to our forward motion. Think creatively, act decisively, don't quit, think and apply a new strategy, approach from another plane of the thought, and always move forward!
4. 33-1/3% of people won't buy us, our persuasive portfolio, our sterling personality, or our product. It's a rough-hewn law of mine that hedges against the inevitable occurrence of rejection. Rejection is a part of the game – it's part of the bargain to move forward, but if 33-1/3% of people will never buy from us, for their reasons, that leaves 66-2/3% ripe for the approach, and perhaps open to the message. If 66-2/3% will entertain the messenger, they will listen to the message – the more activity we generate, the bigger our base of 66-2/3%…
5. Walk Away Power – don't push a bad position, learn to walk away from a negotiation. A bad position is anything that would make you lose your self-respect. Money is often recoupable, it can be bargained away from a bad position, or risked from a bold undertaking. But, giving up your self-respect is a choice only you can make.
6. YCDGBSOYA – You Can't Do Good Business Sitting On Your A** – you have to get out and engage with people, push away from the plastic keyboard; don't send an email when an in person visit will tip the balance in your favor. Go with your gut feel! If it feels like you should meet with someone, then "Find a way or make a way" to get in front of them.
Remember, try not to take rejection personally. It's a numbers game! It's like politics: Some people will always vote with the Blue States, some with the Red – you need to win the middle and your preferred Blue or Red states. If you generate planned, directed activity consistently, turn thought to action, and find a way or make a way to move your value proposition forward, you can begin to build a forum for success. Learn when to walk away from a bad position and know when to meet with people and create the interpersonal dynamic that makes all the difference from those who win the deal and those who take home the silver or bronze medal.
###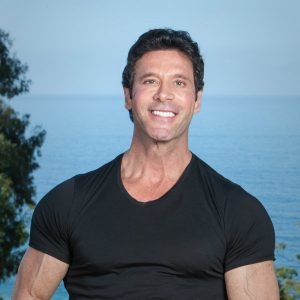 Bill Wooditch is a keynote speaker and peak-performance business training coach. He is a mentor and advocate for those who actively seek and are determined to make a difference in their lives and the lives of others.
He began his career with $200 to his name, a suitcase, one corduroy suit and two ties. Retreat wasn't an option; there was only one way – Always Forward! His purpose, energy and conviction fueled his meteoric sales success. In two years, he "found a way and made a way" to become the top salesperson at Liberty Mutual – a company employing over 19,000 people at the time. Ready for the "next challenge", he was recruited by and joined the 6th largest broker in the world, Corroon & Black (currently the Willis Group), where, for two consecutive years, he earned the distinction as the top producer in the company.
Today, he is the founder, CEO, and president of The Wooditch Group, a privately held risk management and insurance services firm. The Wooditch Group provides client-centric solutions and comprehensive risk management programs for domestic and international clients whose revenues range from $10 million to over $3 billion. He is also the founder of Think Next, Act Now!, a company that trains and mentors tomorrow's entrepreneur today.
He earned his Bachelor's Degree in Psychology at Purdue University and his Master's degree in Public Administration at Penn State.
###